'THE COWBOY'
- A glimpse in time of the all-consuming world of a rancher and the generational way of life that is coupled to the vocation.
---

This series is taken from my time with a Rancher family in Kanab, Utah, USA in the summer of 2021. My interest in Cowboys came from an early age playing with figurines, yet the realisation that I knew little of how 'ranching' actually worked, including the complex nuances of making a business from it, sparked the quest to photograph some of the people who work so hard every day, all year round, to build a sustainable living for themselves, their family and the surrounding community.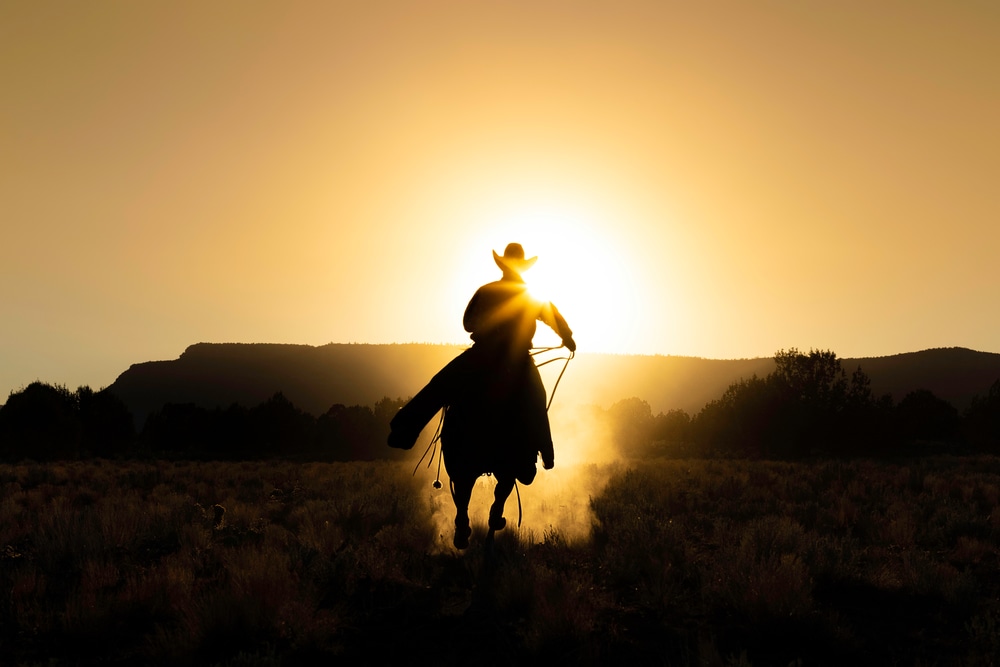 I was fortunate to be allowed to spend time with the Button family on the Button Cattle Co. farm and got to know a little of the history of their generational way of life and what the future might look like in their business, given the externalities that are placing more and more significant stress on the industry, e.g. climate change, geographical sanctions, meat trade, politics and global import/export economics, etc. etc.
Kanab in Southern Utah, just across the Arizona border, is a small town and was settled by Mormon pioneers in the mid-1800s. It sits along the highway that links Zion National Park to the Grand Canyon and the landscape for miles around is absolutely majestic - so much so most photographers and tourists come here exactly for that. The aesthetic beauty that circles the town has made this section of the state an important destination for motion picture companies since the 1920's, and has since been known as 'Little Hollywood' for its pivotal role in the Western Movie era. It became the most popular spot for movie production, especially throughout its peak decades of the 1940's and 50's.
And so there is some cool history here that adds depth to the subject of Cowboys itself, not to mention the Mormon influence and the Native American settlements of the surrounding areas. As a movie buff myself, I wanted to explore further the interaction of the Ranching industry and the culture that the people of Kanab, especially the Ranchers, cling to and are proud of when it comes to the 'Western' movie history.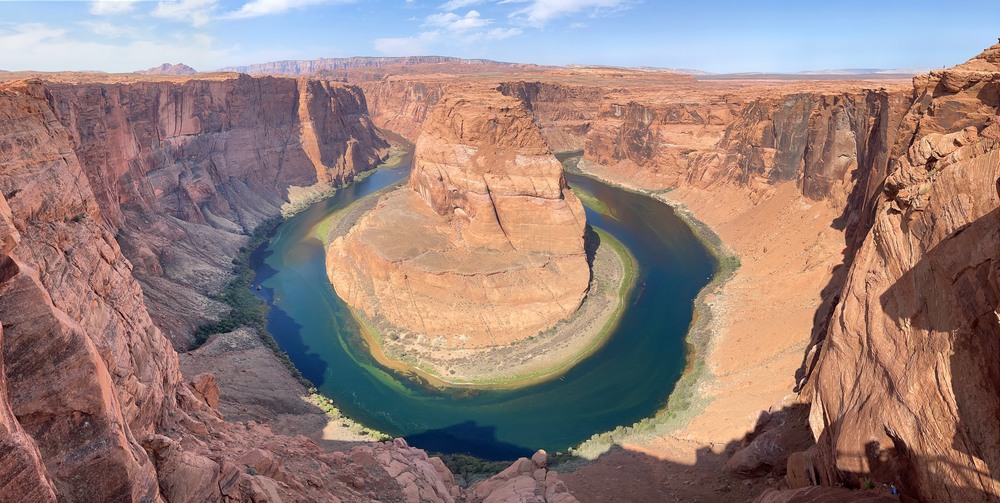 The patriarch of the family and farm that I had permission to spend time with and photograph over the space of a week was a man named Danny Button. He is 'The Cowboy' and a sixth-generational Rancher and lives with his family on the hill above his small base of land where he houses his 7 or 8 horses (depending on who else is using them), equipment and farming machinery. He owns around 100-120 cows depending on time of year and how they are categorised amongst the family and other ranchers. Twice a year the big 'cattle runs' take place to migrate the cows back and forth across the Arizona-Utah border to new patches of grass and slightly more favourable climate.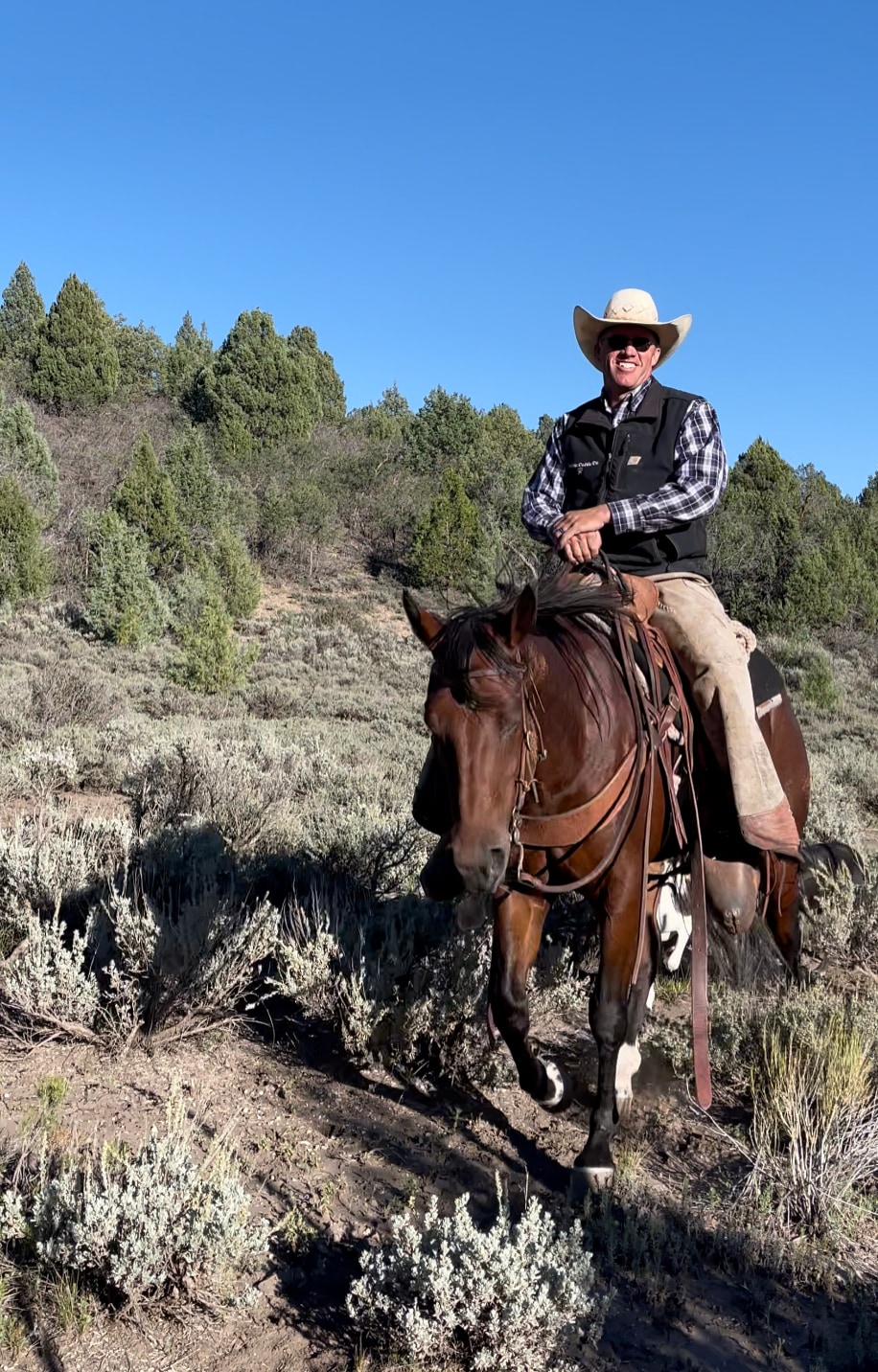 Unfortunately this was one thing I wanted to join them on, but timings just didn't match for us and so we didn't spend much time with the cattle at all. A few times I got to go out and observe them herding some misplaced cattle (this is quite common across the vast land).
As a business, Danny and his family rely on selling cattle at markets twice per year as well as farming produce, mainly the production of hay. Other means of living come from land rental, maintaining other people's cattle and land, handyman jobs (e.g. fixing fences) and general upkeep of their land and livestock.
Day-to-day, I haven't seen many people work harder. Starting at sunrise, finishing at sunset or usually later into the night, at least 6 days a week, often 6.5 or 7. They are a family business, much like many farms and/or rural enterprises; Danny works most days with his son, JT, and often with his wife Natalie (who usually looks after the admin of the business), daughter-in-law Lacy, and less frequently with his other daughters Carsyn and Tesli. Coupled with their work ethic they are practicing Mormons who go to Church every Sunday with the rest of the local community, without fail. 'Community' was apparent very quickly - everyone knew each other and helped each other out. Plus Danny and the Button family were well known throughout the town, for good reason.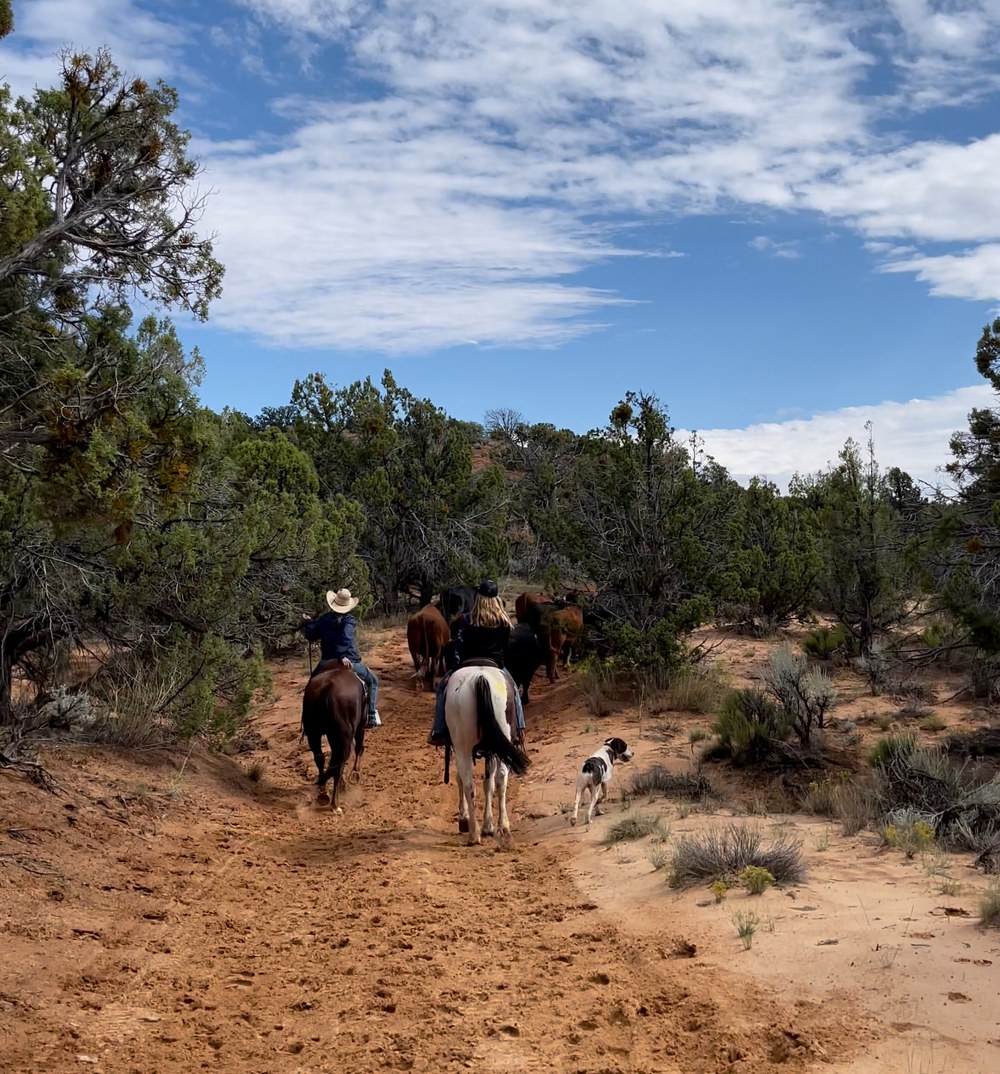 In terms of photography, I didn't brief Danny much before I arrived - firstly I had no idea what to expect, other than visualisations of the 'type' of images I wanted to try and get, but I also expected that Danny knew even less of what to expect to. Just from our few conversations I knew that time would be limited with him (and the others) and it would take me a while to get them warmed up to having their photographs taken - it's not exactly common for a random English bloke to waltz through town and into someone's personal space with a camera and lighting equipment with a planned set of shots at specific locations and times….
Normally I would spend a few days with subjects getting to know them and allowing them to feel comfortable around me, all the while putting knowledge and perspective behind the 'story' of the people, history and location. And in this case this was even more important, what without logistics being arranged that much nor specific briefs and expectations communicated. However, with Danny's non-stop schedule, I couldn't spend much time with him doing Cowboy stuff - so I just spent whatever time I could with him and his family for the first few days, just getting to know them as people, as a group and as a business. Although they still knew little of my photography process after a few days, they at least got to know me a bit too, and what my ideas were and what amount of time I might want from them.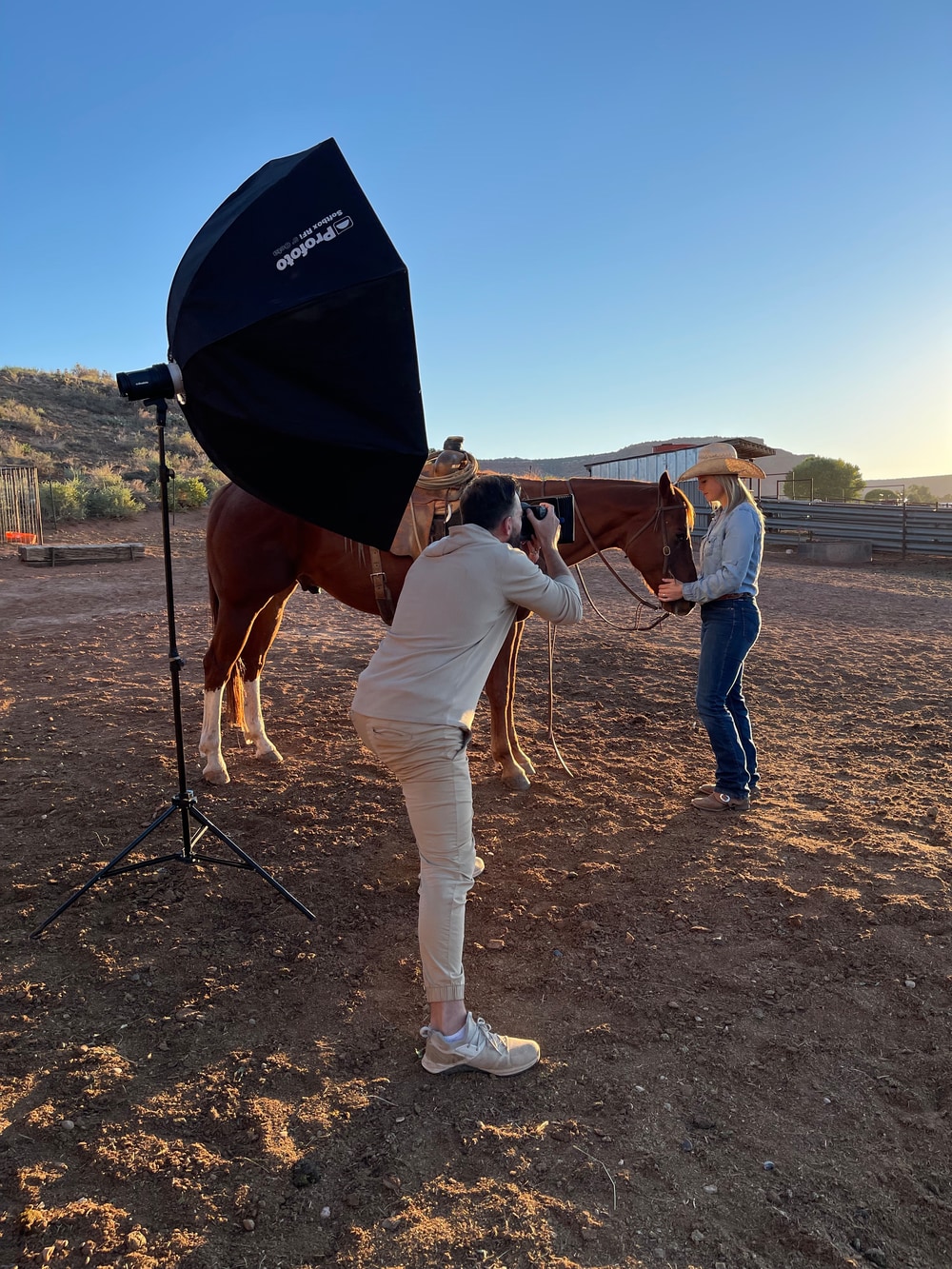 After some days going out on horses with them, scoping the local areas and their own land, I ended the 3rd day with a shot list and idea of the story I wanted to tell through select images. I also had in my mind that as a family they would want some family shots that they could keep - after all they were giving me their generosity and time for free! So I wanted to try and keep some time back at the end to a) do some family photos with them but b) also spend some non-photography time with them again before I left. There's nothing worse than leaving a project straight after the last shot, it just doesn't feel right.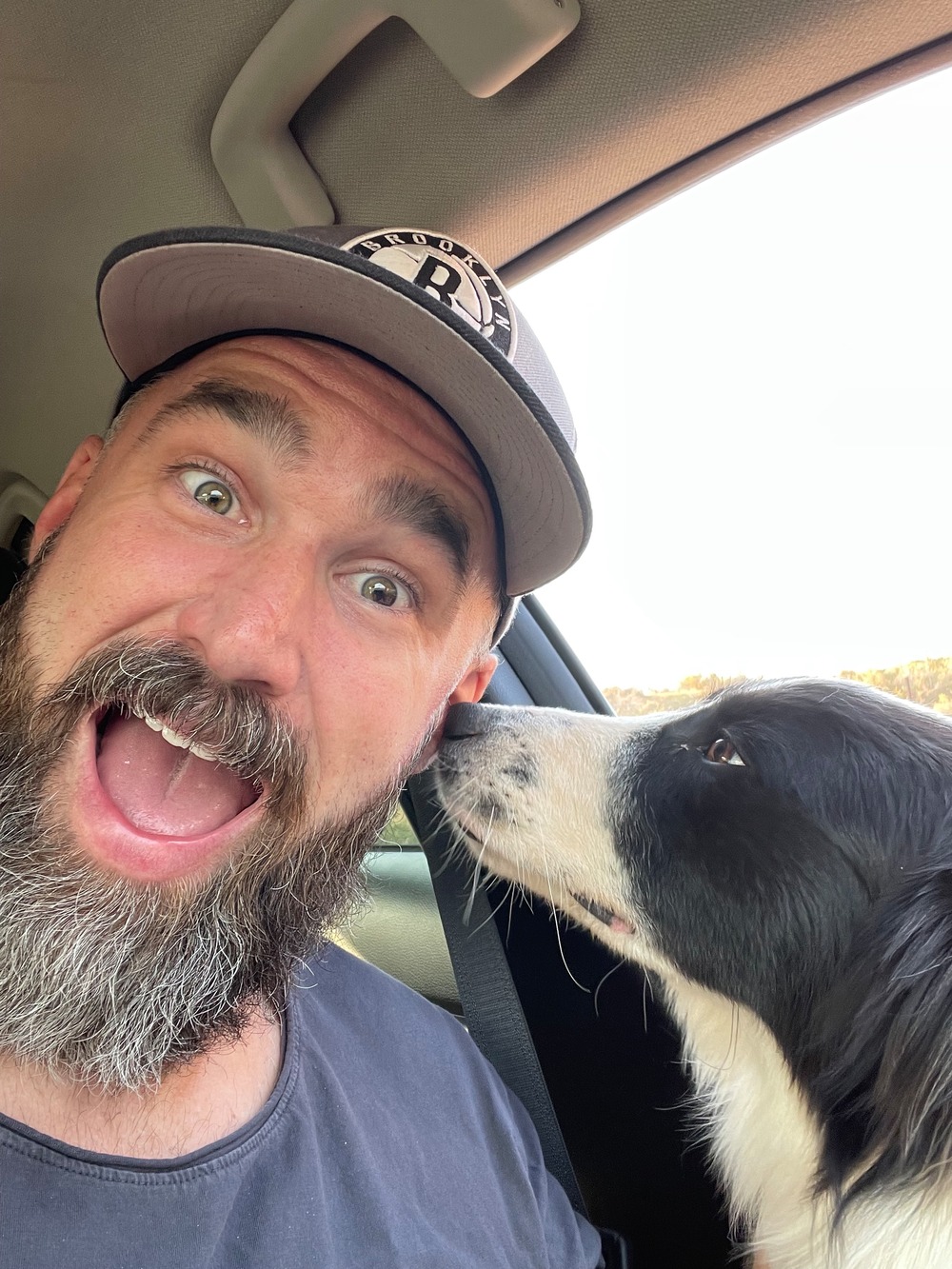 For the photographs, clearly I wanted to focus on Danny, being the Cowboy, and ideally wanted to get some action shots of him doing Cowboy things, like herding cattle. Unfortunately as I mentioned above, this couldn't happen so I focused more on his general roles as leader of the ranch and his interaction with his family members, the animals and machinery, all of which he has to nurture in order to survive.
Aesthetically, I wanted as much of a cinematic, rugged and 'Western' look as possible, with touches of the Utah landscape as a backdrop where possible. All of this combined I hoped would show The Cowboy in its most authentic, stylish and complex illustration how I perceived the people and the emblem that is being a Cowboy in today's world.
---
Thank you to Danny and the Button family for extending their generosity and kindness to spend time with me and allowing me to photograph them. It was an inspiration to see how hard they work and how much dedication they have to their cause. They were some of the nicest people I had ever met and I would be honoured to go back and visit them again, this time hopefully for a proper cattle drive.
I would urge anyone reading this to go and explore this part of the USA - unspoilt, raw and beautiful, the national parks and monuments that fill Southern Utah are as special as the people that welcome anyone to visit. Although my photography is not landscape-based, I hope that some of these Cowboy photographs provide curiosity for the viewer to discover their own thoughts and stories for each image, or the entire collection.
---
---